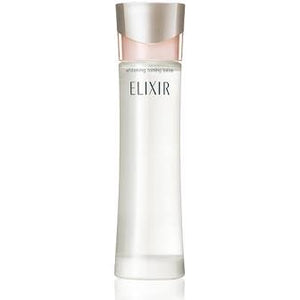 Medicated whitening astringent lotion that tightens pores and leaves skin clean and fresh. The powder absorbs excess sebum to prevent stickiness and makeup smearing, leaving skin clear and pure. Suppresses melanin production to prevent spots and freckles.

Directions for use

Shake well before use.

Apply in the morning before using emulsion (Day Care Revolution) and at night after using emulsion.
Apply a generous amount to a cotton pad slightly larger than the size of a 500 yen coin, and place between your middle and ring fingers. 2.

2. Starting with a large area such as the cheek and forehead, use your wrist to rhythmically pat the skin until it feels cool. Pat carefully, especially in areas where you are concerned about flattened pores and sebum.
Gently pat around the eyes, as they are a delicate area.
If the cotton becomes fluffy, add some astringent lotion to it.
If the cotton becomes fluffy, add more astringent lotion.

3. Check if your face is cool to the touch.

For best results, use a patting sponge.

Day Care Revolution is not only a milky lotion but also a makeup base and protector, so use it after Toning Lotion.