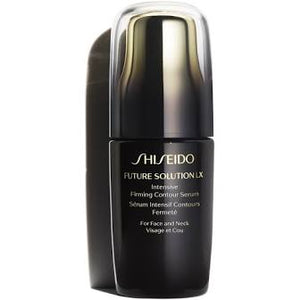 For the beauty of rich facial expressions. A serum that leads to a refreshed and firm feeling

For skin that feels the breath of life and is full of beauty. Contains Skin Genecell ENMEI*, Shiseido's original ingredient for beautiful skin. Future Solution LX's unique technology, which focuses on skin that enhances the beauty of facial expressions, tightens the skin and brings out a sense of firmness. Helps to reduce the appearance of fine lines and wrinkles caused by dryness**.

*Ingredients to improve skin texture and smoothness, and prevent skin irritation (Elaeagnus orientalis extract, piperidine propionate, 2-O-ethyl-L-ascorbic acid) **Efficacy evaluation test conducted.