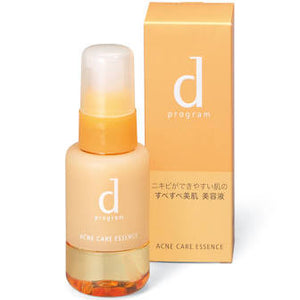 Oil-free medicated serum that prevents acne and leaves skin smooth and supple.

Gentle and non-irritating, it prevents acne on adult skin. Gentle and non-irritating, it helps to prevent acne in adult skin and leads to smooth, flawless skin.

Ingredients ・ Raw materials

Tranexamic Acid*, Dipotassium Glycyrrhizinate*, Erythritol, Concentrated Glycerin, Purified Water, 1,3-Butylene Glycol, Polyoxyethylene (14) Polyoxypropylene (7) Dimethyl Ether, Polyoxyethylene Polyoxypropylene Decyl Tetradecyl Ether, Sodium Citrate, Citric acid, Sodium metaphosphate, Sodium pyrosulfite, Odorantheca extract, Astragalus membranaceus extract, Phenoxyethanol * indicates active ingredient; no indication indicates other ingredients.