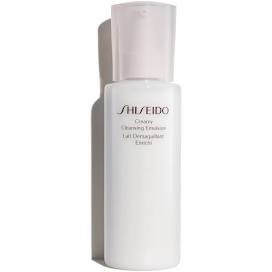 A milky make-up remover that is gentle on the skin and removes dirt and grime.
Contains bio-hyaluronic acid, a moisturizing ingredient, to remove makeup while protecting moisture.
The richness and mellowness of the formula allow it to be absorbed into the skin, quickly blending with dirt and grime. Skin feels moist and supple after use.
Alcohol-free type.
Can be wiped off or rinsed off.

Ingredients ・ Raw materials

Water, mineral oil, cetyl ethylhexanoate, vaseline, glycerin, DPG, PEG-6, PEG-32, glyceryl stearate (SE), sodium cocoyl methyl taurine, di-(phytosteryl/octyldodecyl) lauroyl glutamate PEG-32, Glyceryl stearate (SE), Sodium cocoyl methyltaurate, Sodium lauroyl glutamate di (phytosteryl/octyldodecyl), Sodium hyaluronate, Behenyl alcohol, PEG-5 glyceryl stearate, Stearic acid, Isostearic acid, Behenic acid, Stearyl alcohol, Carbomer, K hydroxide, EDTA-3Na, Tocopherol, Methyl Paraben, Ethyl Paraben, Fragrance
Due to product improvements and changes in labeling, some of the ingredients may differ from the actual ingredients.
Please refer to the product label for the actual ingredients.