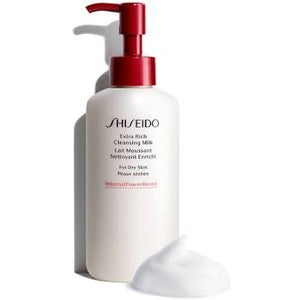 Facial cleanser to keep your skin in the best condition every day
A facial cleanser that prevents skin problems and keeps your skin in top condition every day.
The gentle lather gently removes oxidized sebum, which can cause negative effects on the skin, while protecting the skin's essential moisture. After rinsing, the moisturizing ingredients remain in the skin, leaving it smooth, soft, and fresh.

For skin prone to dryness

How to use

Apply a small amount of the dispenser to the palm of your hand, add a little water or lukewarm water, lather well, and wash thoroughly. Then gently rinse off.