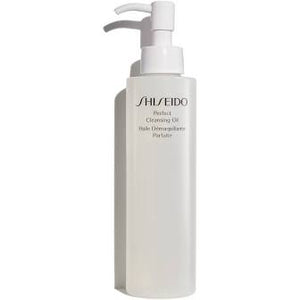 Cleansing oil that removes dirt and grime with a gentle, light feel
Shiseido's proprietary Gentle Quick Removing Technology is used in this cleansing oil with a pleasantly light feel.
It quickly penetrates deep into the pores and removes dirt.
Can be used with wet hands and is washable.

Compatible with eyelash extensions: Can be used with eyelash extensions that use common glues (cyanoacrylate type).

Ingredients ・ Raw materials

Mineral oil, PEG-8 glyceryl isostearate, cetyl ethylhexanoate, isododecane, water, isostearic acid, glycerin, grape seed oil, alcohol denat, BHT, tocopherol, fragrance
Due to product improvements and changes in labeling, some of the ingredients may differ from the actual ingredients.
Please refer to the product label for the actual ingredients.

I want to know more about the product.