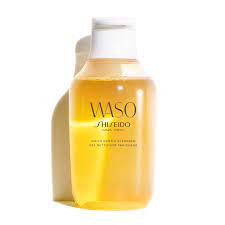 Melt-in-your-mouth gel cleanser and make-up remover that foams without water
A 2-in-1 cleanser that removes make-up and dirt while protecting the skin's moisture.
It has a thick texture that leaves your skin moist and smooth.

Force for good formula:
Paraben free
Oil-free
Alcohol-free
Soap free
Allergy tested.

(Not all people are allergy free.)

Acne-fighting formula

(This does not mean that all people will not develop acne.)

Directions for use

For point makeup such as mascara that is difficult to remove, use a cleanser for the eye area first.

Apply a generous amount to the palm of your hand, slightly larger than a 500 yen coin, and carefully apply to all parts of the face.