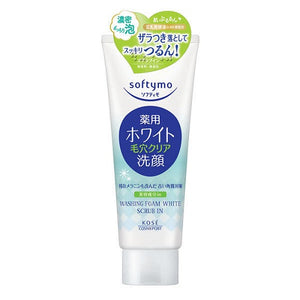 Creamy, gentle lather for clean, smooth skin with moisture.
The fine lather removes sebum and dirt clogging pores, leaving your skin moist and smooth.

Newly formulated with soy milk fermented liquid (moisturizing).
Soy milk fermented liquid is a kind of moisturizing ingredient.
The isoflavone contained in soy milk fermented liquid is said to have a powerful moisturizing effect, as well as an effect that leads to firm, glowing skin.
Contains vitamin C derivative (product antioxidant)
Helps promote clearer, more radiant skin.