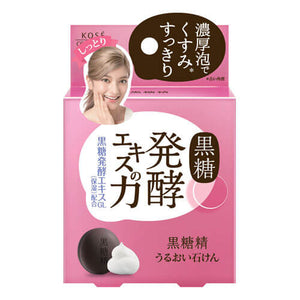 Contents: 100g
Product size (W x D x H): 76mm x 37mm x 122mm
Country of origin: Japan
Product IntroductionThis soap contains carefully selected brown sugar fermentation extracts. The rich, thick lather provides a gentle wash. The rich, rich lather provides a gentle cleansing sensation, and the smooth, moist finish removes dullness* and leads to brighter, clearer skin with each use.