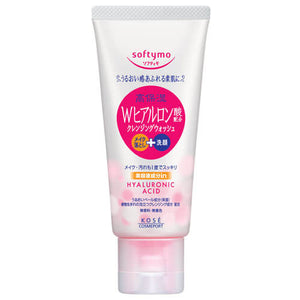 For moisturized skin.
Contains highly moisturizing W hyaluronic acid.
Makeup remover and face wash
Cleanses makeup and dirt in one step.
Contains beauty essence ingredients
Contains a moisturizing veil ingredient and a plant-based foaming cleansing ingredient.
It is fragrance-free and colorant-free.


This product is designed to remove makeup and dirt from pores with a single-use. The mini size is convenient for travel and trial use. residents. It keeps the skin moisturized after cleansing.

It can also be used as a massage product.