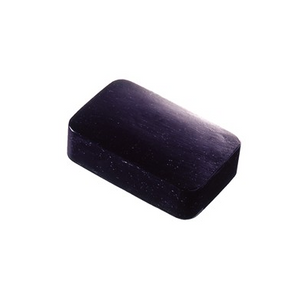 This soap has excellent cleansing power to refresh and wash away excessive sebum. The hydroxyapatite (scrubbing agent) removes excessive sebum, while the plant extracts* condition the skin, leaving it shiny and healthy.
The soft scrub (granules containing sulfur) removes dead skin cells, thereby improving skin with thickened stratum corneum due to diminished metabolism and preventing acne.

The anti-inflammatory glycyrrhizinic acid 2K (active ingredient) prevents skin irritation caused by dryness.

Grape leaf extract, Rosemary extract, St. John's wort extract, Aloe extract: Moisturizing action

Indications and effects
<Our commitment to acne prevention
Contains a soft scrub that absorbs sebum and removes dead skin cells. Contains soft scrub that absorbs sebum and removes the dead skin layer. Formulated to wash away excess sebum and prevent acne.