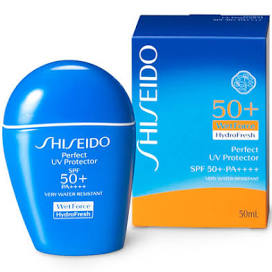 A water-based sunscreen that spreads freshly and comfortably on the skin.
Unique wet-force technology. It reacts to sweat and water to strengthen the UV protective film. * *
The freshness of the water base makes it comfortable to use on sticky skin.
Removes easily with your favorite cleanser.
Water-proof. Can be used under makeup.

* Improves the uniformity of the sunscreen film on the skin and keeps it stable.