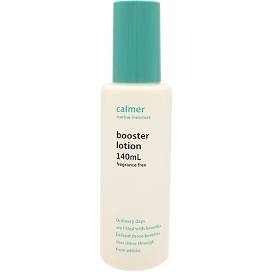 Tokyu Hands original skincare brand "calmer
A refreshing skincare series that uses ocean-derived ingredients and biomass plastic for its containers.
Protects skin from external stimuli (*) and skin problems. Protect yourself, protect nature. This skincare series focuses on the blessings of the sea to protect the skin.
The products are produced under the supervision of FANCL LABO, an OEM manufacturer in the FANCL Group.
This product is designed to soften the skin by penetrating deep into the stratum corneum, making it easier for the next skincare product to penetrate into the stratum corneum.
Dryness, pollen, dust, dirt, and other contaminants.

Directions for use

After cleansing and before applying toner, dispense an appropriate amount of product onto hands and apply to face.