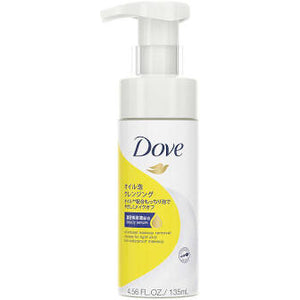 Gently removes makeup with long-lasting moisturizing foam. Contains beauty essence*. Gently removes makeup with long-lasting moist foam. Nutrium Moisture: Stearic acid, aqueous glycerin solution (moisturizing ingredient)

How to use

How to use
Apply an appropriate amount (about 3 pumps) to your hands, blend with makeup, and rinse off.
If you have heavy makeup on your face, take another pump and blend it in.
If makeup is difficult to remove, apply to dry hands and face.
Do not use if the pump is splashed with water.
Do not expose to high temperatures or direct sunlight.
Do not store in high temperatures or in direct sunlight. ● Due to the nature of the product, precipitation may occur or the product may become cloudy at low temperatures.