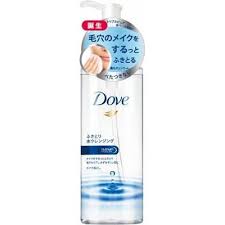 It wipes off makeup and dirt from your pores, leaving your skin clean and fresh. Contains beauty essence

How to use

How to use
Press 3-4 times on a cotton pad.
Blend well with makeup (about 3-5 seconds) and gently wipe off. There is no need to rinse off.
Do not rinse off. The recommended amount is about 2 sheets of cotton.
Do not expose to high temperatures or direct sunlight.