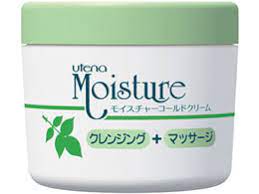 This is a long-selling skincare product containing aloe extract (moisturizing ingredient) that has been well known as a top natural brand.
It is a cold cream that removes makeup and dirt from deep within the pores, leaving your skin smooth and supple.
It can also be used as a massage cream. Can be used both as a rinse-off and wipe-off type.
Contains jojoba oil and olive oil (moisturizing ingredients). Colorless and lightly scented.